Two small islands in the heart of the Aegean Sea embody the absolute carefree spirit of summer!
Koufonisia belong to the Small Cyclades complex and are made up of two islets: Ano and Kato Koufonisi. Their surface area is barely 10 square kilometers, but every little inch of them hides something that may just even prove that heaven on Earth is not just a utopia!
Discover some of the reasons that will make you fall in love with Koufonisia or even get you toying with the idea of moving there permanently!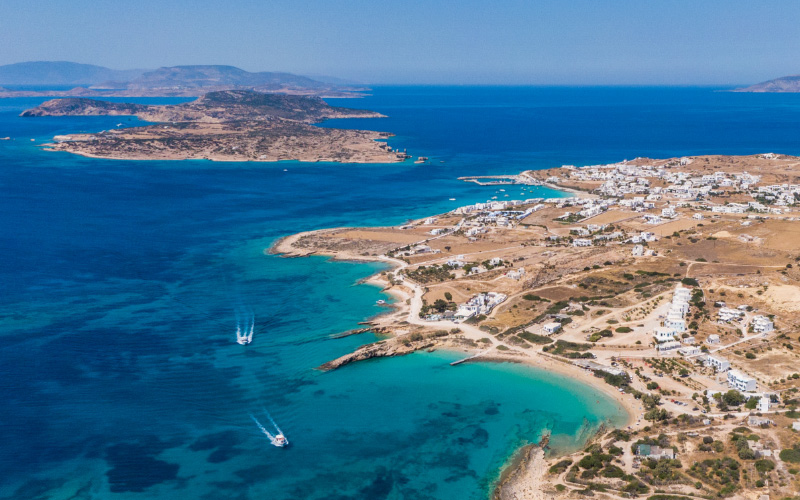 Majestic beaches with crystal-clear waters – Finikas, Fanos, Italida, Pori and Pisina are some of the most amazing beaches in Europe and they're all on Koufonisia! No one can resist the crystal-clear, aquamarine waters stretching all around the island, urging travelers to dive right in.
Chora – The one and only – literally and figuratively – settlement on Koufonisia summons you to wander through its stone-paved alleys and discover a tiny Cycladic world, complete with whitewashed walls, blue shutters and bougainvilleas in all shades and colors, with the endless Aegean blue as the backdrop.
Alternative tourism on Kato Koufonisi – At the ultimate destination for die-hard campers, you'll come across simplicity in its truest form. No luxuries await you there, but you'll take in the comforts abundant in nature and you'll be blown away by the raw beauty of the island!
Caves that bring age-old legends to life – On the northern side of Ano Koufonisi, you'll find caves carved by the ferocious waves, which, as legend has it, used to serve as lairs for pirates on the run or bold lovers. Small beaches that resemble swimming pools are hidden among the rock formations and swimming in them will surely be an unforgettable experience!
Unique hospitality and flavors to die for – The islanders are famous for their sunny smiles and warm hospitality. From the very first visit, you'll feel right at home, with strangers becoming family. Koufonisia are also known for their exquisite food! At Finikas restaurant, traditional recipes and dishes prepared with passion fill the island with enchanting aromas!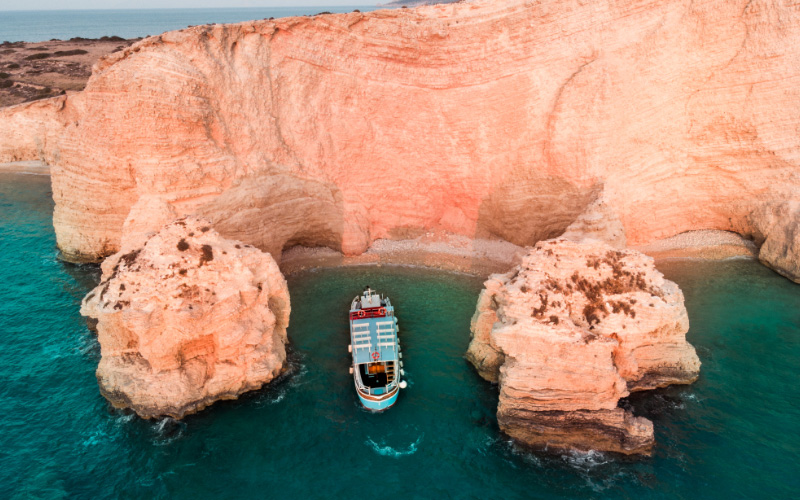 Bonus: The feeling of ultimate relaxation – At Koufonisia you'll discover the true meaning of peace and quiet. If you're looking to escape from the hassles of reality, get on the next ship and cross into another dimension, where the pace of life slows right down and time literally stops!